When it comes to securing a job, you need to win the interview. But the victory lies in strong preparation with great tips and tricks. In case you are not aware of these tips. We are going to give you the 10 most valuable strategies on how to prepare for an interview. These tips will also make you stand out from the crowd in an interview.
Here you will know the process from the beginning to the joining process in an interview. Let's get started without the delays.
Crafting the Perfect Resume; your resume is your first impression in front of the interviewer on paper. It displays an important role in getting you noticed. You must know how to make a resume perfectly. In case, you still want to know about resume preparation, do visit and learn with us.
Your resume speaks for you in your absence. Make sure you highlight the required skills and experiences is in the same field along with your accomplishments. You should use simple and professional layouts. The use of formal action verbs makes it sound professional.
For example,
Completed (Correct) done (Incorrect)
Received (Correct) got (Incorrect)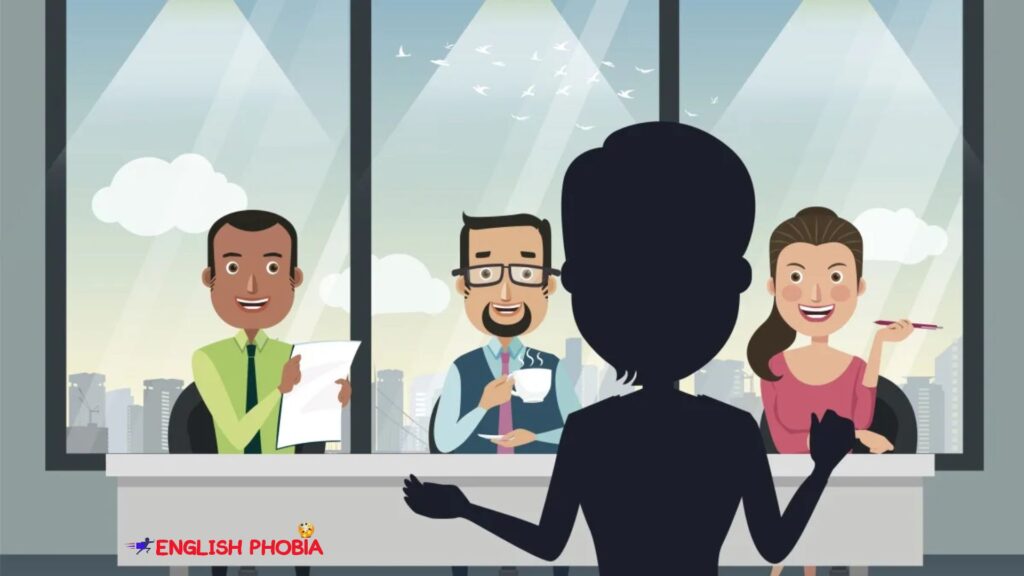 Strategies for Successful Interview: Now you are almost ready to appear at the interview. But do not go off hand. You must practice once. You can take the help of your friend or any relatives, but no worries! In case, you are a little introverted. Go in front of a mirror and practice your responses to some commonly asked questions in an interview. You can Google some job interview questions related to your post and speak out your answers. You will check your knowledge with it.
Positive body language: I hope you are well prepared for the interview now. You very well know what you need to do now. Have you also thought about what you should not do while interviewing? Make sure, you show positive body language before an interviewer.
You should maintain strong eye contact and sit up straight. Greet the interviewer with a smile. You may offer a firm handshake. Follow these tips for a successful interview. It shows that you are well confident and not a bit nervous before an interview.
The Star Technique:- now you are sitting on a hot seat and answering the interviewer's questions.  Make sure your answers are well structured. In case, you are not aware of how to structure your responses. Here comes the star technique! Basically, it is all about the Situation Task action, And Result. This is the best technique for behavioral questions. This method helps you provide clear and well-structured responses. It showcases your problem-solving skills.
Highlight soft skills: As we all know that all companies need a professional candidate with good skills. But we cannot overlook soft skills. Because they require you to work with a team hand in hand. Therefore, you should mention your soft skills like communication, teamwork, and adaptability at the workplace. Doing this increases your chance of being selected for the role. In case, you are experienced, can share your prior experiences to support it.
Interview Tips and Questions; the interviewers always give you a chance to ask them any questions related to the company or role. It is better to ask him at least 2 to 3 questions about the team or job role. It shows your interest and curiosity about the position. You should be ready with your questions before the interview. Always ask thoughtful questions not irrelevant questions.
For example
1) Could you please share the onboarding process for new employees?
2) What are the company's recent achievements?
3) How does the company support work-life balance?
Mock interviews: you can create real interview scenarios with a friend or your mentor. It helps you in preparing for a job interview with live scenarios. You will boost your confidence and answer freely. Make sure to take feedback after your mock interview is over. It will help you fine up your tune, and responses, and improve overall performance.
Research the interviewer: Basically, it is very difficult to find who will interview you. But if it is possible in your case you are lucky! Because it helps you make a connection with him and relate your responses accordingly. Giving examples related to his work life will impress him. It will increase your chances of grabbing the opportunity for sure.
Personal grooming:- dressing is one of the most important parts of the interview. It helps the interviewers judge you at first glance. You should choose a dress that matches the company's culture. It should also support the role that you are applying for. Formal dress is preferable in such situations. It shows your professionalism and respect for the interview process. Make sure your shoes are well polished and your shirt is properly tucked in.
Time management: it can be the most difficult task in most of our lives. But time management in professional life is very important. It is one of the best tips for virtual interviews as well as walk-in interviews. You should plan your route to the interview location if it is offline. In case it is a virtual or online interview you should check your setup before the interview time.  Arriving or login in on time shows your commitment. It also demonstrates your punctuality.
Follow-up Email:- when the interview is over you should write a follow-up mail addressing the interviewer. You can send this mail after an initial interaction or interview. It expresses your gratitude and you are interested in the position. You can ask him about further procedures in the interview. Finish it by saying thanks to connect with me.
Mastering the interview preparation; you should start searching about the company and its whereabouts before you apply for a job online or offline. You should also look for the skills and job responsibilities for the rule that you apply for. These two important interview tips will help you win the interviewer's heart during the interview. It also shows how well-prepared you are and how much you need this job. You can visit the company's website or research it on Google about the company.
Conclusion
By following these 10 most valuable strategies on how to prepare for an interview. You are almost ready for onboarding. Grabbing your dream job is not that difficult now. With the help of some tips and a little effort, you can easily secure a job in a highly reputed company.
Best of luck with your interview.